FUTBOLEROS PK "PERFECT KICK"
The Futboleros Soccer PK "Perfect Kick", perfect for all ages and levels.It's the Perfect training device.It's an elasticstring which you attach a ball at the end.Easy to attach any size ball with only 2 velcro's.The ball comes back to you every time you kick it.Designed to improve any soccer players passing, shooting, receiving, throw-ins and juggling.Use it Indoors or outdoors anywhere, this PK will keep your child busy kicking till they get it. No personal trainers needed.Maximize your touches in minutes. Don't get fooled by the cheap ones. Official Futboleros product.Ideal for any soccer players forward, defense or goalie. High quality with easy adjustable cord. Fits ball sizes 3-4-5.Available in red or yellow colors.Ball Not included. Order below
Order the PK with or without a BALL
Futboleros Official Soccer Ball
00004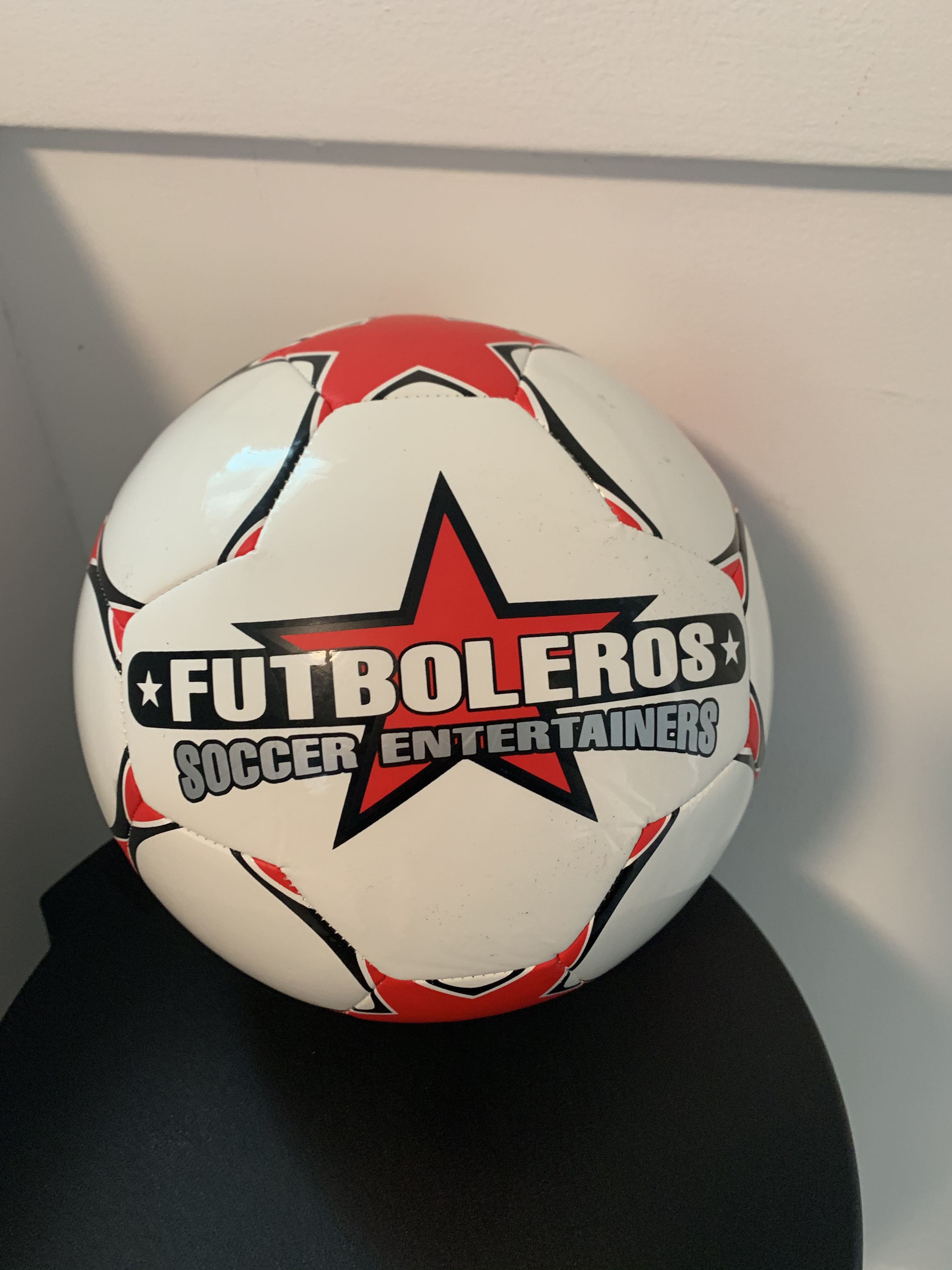 Colorful & Lightweight, this soccer ball brings it!! Designed for total ball control, juggling, training or just playing soccer. Available only by Futboleros.
Available in size 4 or 5
Ball features TPU with machine stitching with a high-gloss sponge PVC cover created to provide excellent bounce. All balls are official size.
Includes FREE SHIPPING within the U.S.
Available Sizes
Size 4 regulation ball (0) Size 5 regulation ball (0)